I bet, if you took a look at these pictures, you would think I went to visit a nice marsh.




Or perhaps a backyard pond.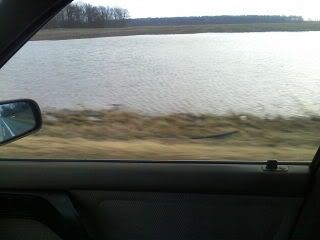 But if you were to guess that, you'd be wrong. These are the fields I drive by on the way to school every morning, and they were almost all this flooded. With the snow melting from warm weather (in the 60s on Tuesday, it was glorious!) and about 2 inches of rain last night, the poor fields just couldn't take it. It's just crazy.