I'm no professional photographer- I've just started to become interested in taking pictures and taking them more seriously. There are people that I follow that take such AMAZING pictures- I can't wait to get better! Hopefully, by the time I have kids of my own, I'll be an expert. :P
This week I've decided to participate in I ♥ Faces kids contest. I don't expect to win, but I do expect to have fun, make some friends, and be inspired.
This week's theme is sephia toned. So, here is Haileyboo looking cute as a button. (Although, buttons aren't really that cute, are they?) Okay, looking cuter than a button!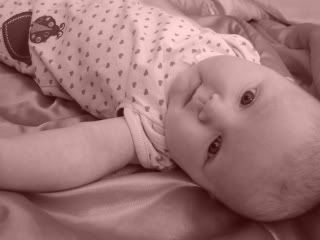 Head on over to their
blog
if you would like to join in the fun!